Granby ARTWalk
Downtown Granby Businesses | Thursday, October 21st 6-8pm
Destination Granby is coordinating with student artists and the East Grand School District to explore ideas relating to resilience, gratitude and community while honoring first responders, neighbors and strangers who came to our aid during the East Troublesome Fire and its aftermath. 2020 was a year full of challenges, however, in the midst of devastation remains pockets of hope, inspiration and life that continually emerge in our community. 
Please join us in our first annual Granby ARTWalk in support of our local youth and teachers.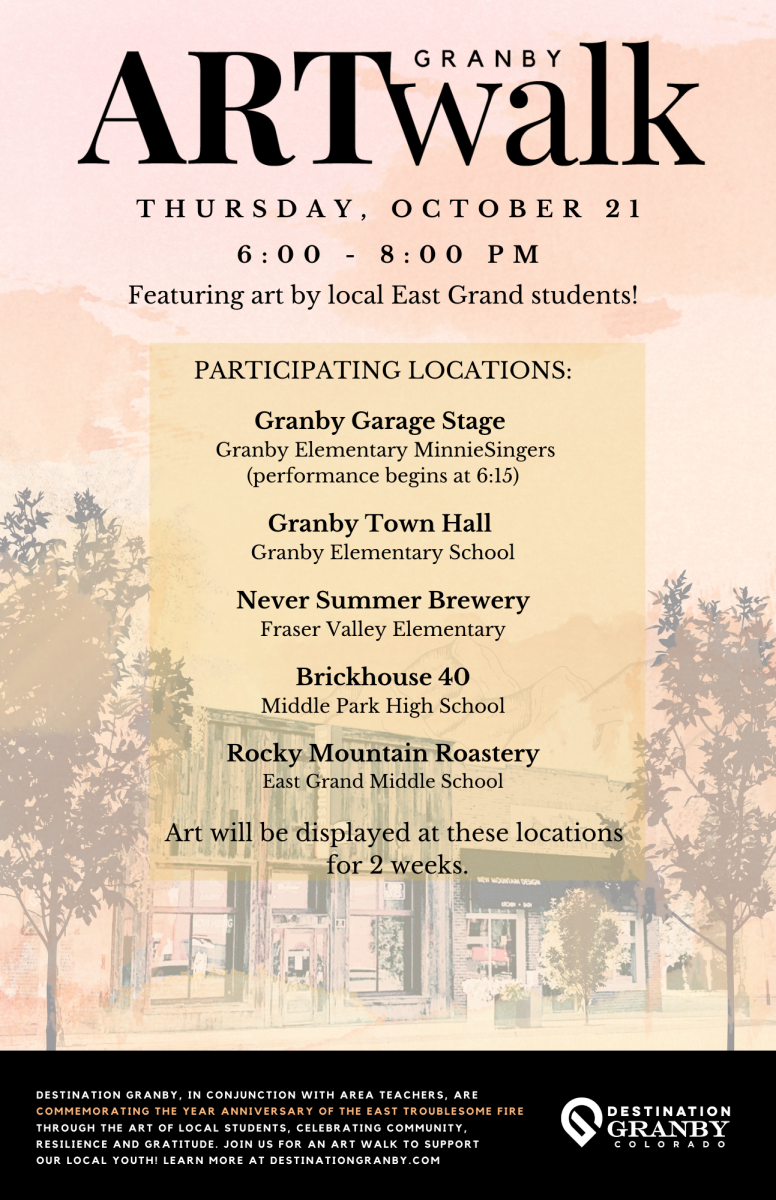 Sponsorship provides the necessary funding to make our events possible, and with your help, we can carry on years of tradition and start new ones. Download our sponsorship packet to learn how you can support local community events.