3 Lakes Ice Fishing Contest

January 26 - 28, 2024
Join Destination Granby for the annual 3 Lakes Ice Fishing Contest, the longest-running ice fishing tournament West of the Mississippi. Ice fish on beautiful Lake Granby, Shadow Mountain Reservoir, and Grand Lake in Colorado. Enter for one, two, or all three days of the contest and vie for tens of thousands of dollars in cash and prizes. All proceeds from this fundraiser benefit Destination Granby, a nonprofit organization that supports the Granby community.
Registration

Registration will open on October 1, 2023.

Online - Early Bird: October 1 - 31, 2023

1 Day: $45
2 Days: $55
3 Days: $65

Online: starting November 1

1 Day: $65
2 Days: $75
3 Days: $85

In-Person: January 12 - 28, 2024

1 Day: $85
2 Days: $95
3 Days: $105

Tournament Details

The contest begins at 6:40 am each day.

The Weigh Station is at Stillwater Campground, 8590 US-34, Granby, CO 80446.

Weigh Station Hours:

Friday & Saturday from 9 am-4 pm

Sunday from 9 am-2 pm

Winner Announcements (via Facebook page)

Friday & Saturday 5 pm

Sunday 3 pm

Dispute window closes 30 minutes after winners are announced

Awards Ceremony (Ballroom at Sun Outdoors):

Friday & Saturday 5:30pm

Sunday 3:30pm

Leaderboards, Daily Giveaway winners, and Raffle Drawing winners will be posted on this page as well as the 3 Lakes Facebook page.

NOTE! These times are approximate. Please prepare for delays depending on late day entries at weigh station.

Categories

General: Cash prizes are given to the top seven places each day in the following categories: Brown Trout; Rainbow Trout; Lake Trout (Mackinaw) under 19"; and Grand Slam (one of each: Mack under 19", Rainbow, Brown, Kokanee). Fish must be brought to the weigh station (maximum two per day). Winners are determined by weight and time entered for ties.

Children: Children can enter the contest as paid or free. Paid children's participants can participate in either the general adult category (eligible for cash prizes) or the children's category. Entrants in the children's category are not eligible for cash prizes but receive trophies and prizes.

Big Fish Lake Trout: Fish 32" or larger that have been caught and released are eligible. Enter by photographing your fish. All entrants will be entered in a daily drawing for a trophy.

Tagged Fish: Ten fish will be tagged with "3 Lakes Tourney Winner," with 2023 numbers. Catching one of these fish makes you eligible for a tagged fish prize of $1,000 (a drawing will be held if multiple tagged fish are caught). If you catch a tagged fish from a previous year, you will receive a $200 gift card in the mail.

2024 Daily Cash Prizes

Cash prizes total $8,775 in daily cash giveaways and $26,325 for the weekend! Good luck!

| | | | | |
| --- | --- | --- | --- | --- |
| | Mackinaw* | Brown Trout | Rainbow Trout | Grand Slam** |
| 1st | $1,000 | $1,000 | $1,000 | $1,200 |
| 2nd | $500 | $500 | $500 | $600 |
| 3rd | $250 | $250 | $250 | $300 |
| 4th | $125 | $125 | $125 | $150 |
| 5th | $100 | $100 | $100 | $100 |
| 6th | $75 | $75 | $75 | $75 |
| 7th | $50 | $50 | $50 | $50 |
| TOTAL | $2,100 | $2,100 | $2,100 | $2,475 |

* Mackinaw Must be under 19"
** Grand Slam - Catch 1 of each: Mack under 19", Rainbow, Brown + Kokanee

Contest Rules & Regulations

Coming soon! Please be sure to read through the 2024 Rules and Regulations prior to the start of the event.

Where do I park?

For Lake Granby, the recommended place to park is at the Sunset Point Boat Launch and Overflow Parking lots off of CR6. Additional parking can be found at Cutthroat Bay off of CR64. Because the weigh station is located at Stillwater Boat Ramp, the small parking area tends to fill early. It is to your advantage to park elsewhere.

For Shadow Mountain Lake, parking is available at Green Ridge Campground.

For Grand Lake, parking is available at the Grand lake Swim Beach and Public Boat Launch.

Lake Granby and Shadow Mountain Reservoir are part of the Arapaho National Recreation Area. Annual or day vehicle passes are required and should be purchased online prior to your arrival.

Is camping allowed?

Although campgrounds are closed for the season, overnight camping is permitted for self-contained units (must have indoor water and toilet facilities) in Sunset, Stillwater, and Greenridge boat launches and the Sunset Overflow lot. Camping is prohibited along County Road 6 (Arapaho Bay Road) and in day use areas. COLORADO DIVISION of WILDLIFE REGULATIONS: The North Fork of the Colorado River below Shadow Mountain Dam to the mouth of Lake Granby is closed to human activity on both National Park and US Forest Service public lands from November 15 to March 15 annually. This closure protects Bald Eagle winter habitats.

Can I bring my snowmobile, ATV or other vehicle on the ice?

The US Forest Service allows vehicles (snowmobiles and ATVs) less than 1,000 lbs to be on the ice. This is the total weight of vehicle, gear and rider. USFS and CPW will be on site to enforce the weight limit and ticket any violations.

Operate at your own risk, as the ice can be inconsistent. Use caution and avoid areas that are shallow with exposed rocks that can heat up and soften surrounding ice. Always carry safety equipment, including shovels, ropes, and a throwable flotation device.

Snowmobiles operated on public land or trails in Colorado must be registered with CPW.

Operating a snowmobile under the influence is illegal. According to Colorado law, "no person shall operate a snowmobile while under the influence of alcohol, a controlled substance, as defined in section 12-22-303 (7)."

Where are restrooms located?

Portable restrooms are located at the following areas: Sunset Point Boat Launch,  Stillwater Boat Launch, and Cutthroat Bay at CR64.

What should I know about ice fishing safety?

Like any outdoor activity, ice fishing can pose certain risks that can be mitigated by proper education. If you are new to the sport, take time to acquaint yourself with ice fishing safety protocols and resources including ice fishing safety information from CPW.

In addition, always remember to dress appropriately for very cold weather, including waterproof boots and an extra set of dry clothes. Bring a safety kit with shovels, ropes and a throwable flotation device.

How can we be good stewards of our public lands?

Please remember to clean up your fishing site and pack out all trash and items your group brought in. Dumpsters are located at all designated parking areas. Please follow the Leave No Trace principles: plan ahead and prepare, travel on durable surfaces, dispose of waste properly, leave what you find, minimize campfire impacts, respect wildlife, and be considerate of others. 

Kick Off Party

Stay tuned for 2024 Kick Off party details!

Sun Outdoors Rocky Mountains

Use code FISH24 for a 20% discount at Sun Outdoors Rocky Mountains. Book now >>>

 

Become a Sponsor

Sponsorship provides the necessary funding to make our events possible, and with your help, we can carry on years of tradition and start new ones. For more information, please email Sarah.
Presenting Sponsor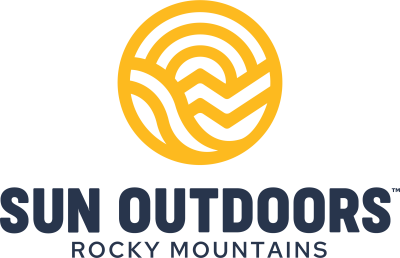 Kickoff Party Sponsor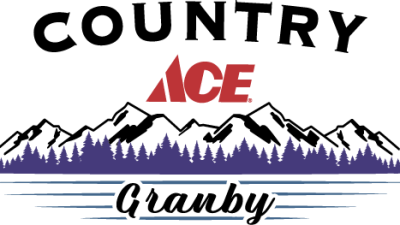 Diamond Sponsor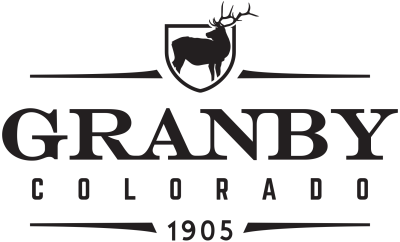 Garnet Sponsors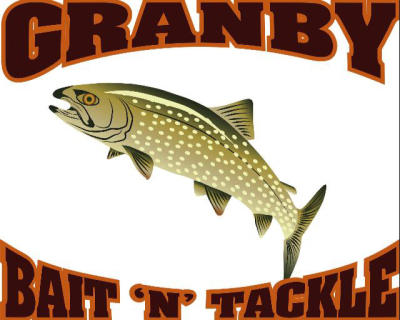 Jasper Sponsors