Nestled in the heart of Colorado's breathtaking Rocky Mountains, Granby, Colorado is a hidden gem for those seeking a day of small town shopping. With our diverse array of independently owned shops and picturesque Main Street, our charming town offers an experience like no other. Join us as we embark on a shopping day tailored just for you, exploring the unique offerings that make Granby a shopper's paradise. 
But first, coffee.
No perfect day of shopping is complete without taking time to savor the local flavors. Granby offers a selection of cozy coffee shops and quaint lunch spots where you can recharge and gather your thoughts before the next spree. Start your morning at the Rocky Mountain Roastery or Simple Coffee to jump start your adventure. You'll definitely want to check out Mid town Cafe, Granby Garage or Brickhouse 40 for lunch. Looking for an afternoon pick me up? Mary's Mountain Cookies  or Queen Bee Gardens is an afternoon treat.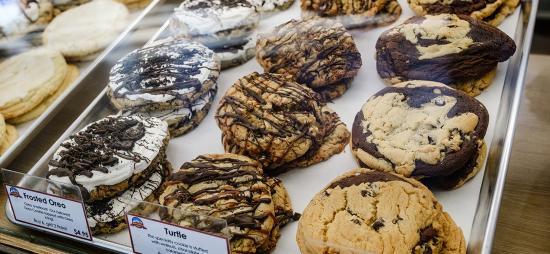 Exploring Unique Treasures
Granby's shopping scene is a treasure trove of unique finds. From gently used children's clothing and goods at Newbee's to top-notch outdoor gear at Two Pines Supply, there's something for everyone. You will especially appreciate the high-quality Western apparel at Grand Mountain Trading and the well-curated home decor and local art at The Bowerbird's Den. Don't forget to browse through Thine Designs and Main Street Thrift for hidden gems that tell a story of their own.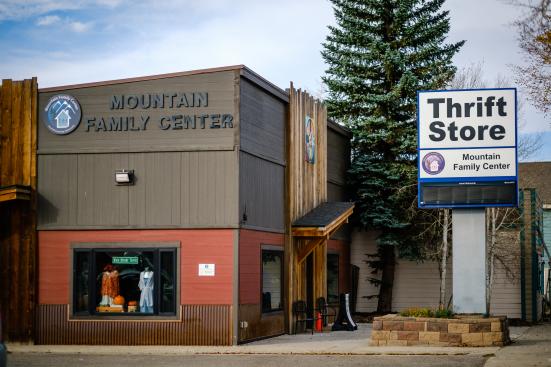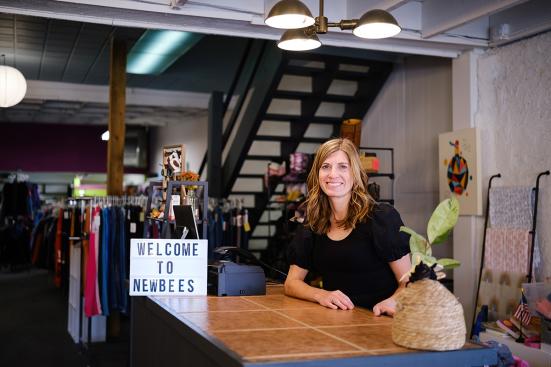 Adventure Awaits
For those seeking an adrenaline rush, Granby's Two Pines Supply is a must-visit destination. Here, thrill-seekers can gear up with the latest in skiing, biking, and camping essentials. The knowledgeable staff ensures that you're well-prepared for your next mountain adventure, making this store a staple for any outdoor enthusiast.
If you're looking for a serene yet rewarding adventure, Granby Bait N Tackle and Simply Outdoors will be your go to! Granby Bait N Tackle offers guided fishing tours and is home to the largest selection of fishing equipment, baits and fishing tackle. While Simply Outdoors also offers guided fishing trips they are home to fishing and other outdoor equipment. In addition to guided fishing trips, Simply Outdoors offers boat rentals.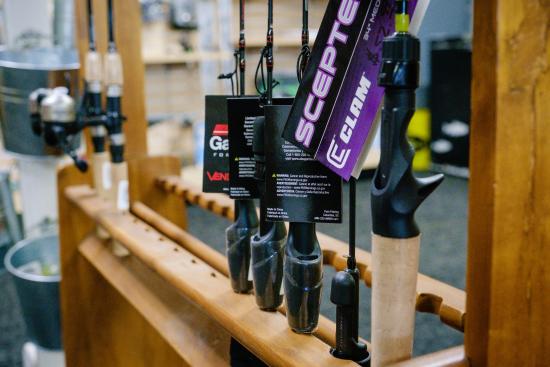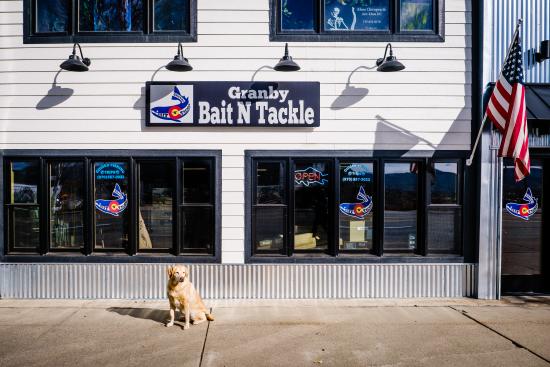 Supporting the Community
One of the most remarkable aspects of shopping in Granby is the direct impact it has on the local community. By choosing to shop at these local businesses and supporting talented artisans, you're ensuring that sales taxes remain within the community, providing a vital boost to the local economy. It's a win-win situation, where your purchases not only bring you joy but also contribute to the town's growth and prosperity.
Cap off your shopping day with a leisurely stroll down Agate Avenue, Granby's captivating Main Street. You'll be entranced by the charming shops and stunning mountain views, providing a perfect conclusion to your day of exploration. Granby, Colorado offers a shopping experience that's truly unique. Its diverse shops, hidden treasures, and community-centered ethos beckon you to embark on a day filled with delightful surprises and cherished memories. See our downtown shopping page for more independently owned businesses.